A Historical University
Founded in 1229, the University earns a great renown in the 16th century hosting prestigious humanist thinkers such as Rabelais, Michel Servet, Etienne Dolet, Michel de l'Hospital and Montaigne.
In 1808, the institution becomes an imperial University and consists of the Faculties of Catholic and Protestant Theology, the Faculty of Humanities, the Faculty of Law, of Sciences, and a school of Medicine.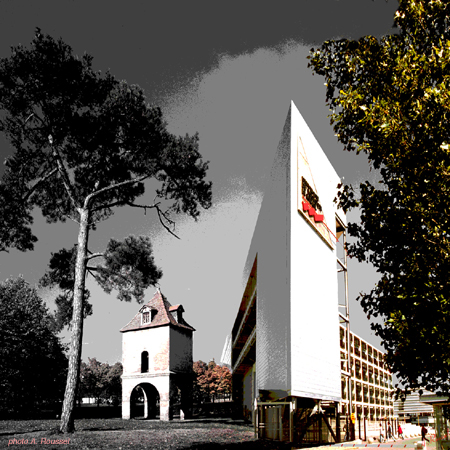 Reaching its full development in the 20th century, the Facutly of Humanities is transferred in 1968 from the centre of Toulouse to its current location, the newly-built Mirail district which gave its name to the University of Toulouse le Mirail.
"Paris is to see
Lyon is to have
Bordeaux is to spend
And Toulouse is to learn"
(Saying believed to date back to the Renaissance)
A variety of School and College
The university is composed of
5 main departments called UFR (Unité de Formation et de Recherche) :
- UFR of History, Arts and Archaeology
- UFR of Foreign languages, Literatures and Civilizations
- UFR of Literature, Philosophy and Music
- UFR of Psychology
- UFR of Sciences, Spaces and Societies

Each department is composed of several smaller departments for each field of studies.
6 educational institutes :
- Multidisciplinary Institutes for American Studies in Toulouse (IPEAT)
- Regional Institute of Labor in Midi-Pyrénées (IRT)
- Training Institute for Musicians working with schools (IFMI)
- Translation, Interpretation and Linguistic Mediation Centre (CETIM)
- University Institute of Technology (IUT) in the city of Blagnac
- University Institute of Technology (IUT) in the city of Figeac.
- Teacher-Training Institute of Toulouse (IUFM)
- School of Audio Visual (ESAV)
How is the French university system organized ?
1st cycle – Licence
3-year degree
Bachelor's degree
2nd cycle – Master
2-year degree
Master's degree
3rd cycle – Doctorat
5 year degree
PhD - Doctorate
A Global University
International openness has always been one of the highest priorities of UTM.

Our institution has 200 exchange program agreements with universities around the world, 378 agreements within Europe via the E.R.A.S.M.U.S. exchange program and nearly 4,000 international students from 150 different nationalities among its student population.

UTM is all especially focused on its partnerships with Latin America and the French-speaking world.

For a list of our partner universities, please visit the European and International Cooperation section of our website.
A rich Student Life
UTM combines a tradition of academic excellence with one of the most active campuses in France. The University offers many extra-curricular activities for students :
Our Artistic and Cultural Centre (CIAM) organizes around 120 free artistic and cultural events every year in association with artists and art professionals. It also offers several art workshops for students as well as classes in Poetry, Writing, Orality and Performances, Criticism, and more. The Centre is located in La Fabrique, a 3,000 m2 building inaugurated in 2009, and the largest university centre dedicated entirely to Art and Culture in Europe.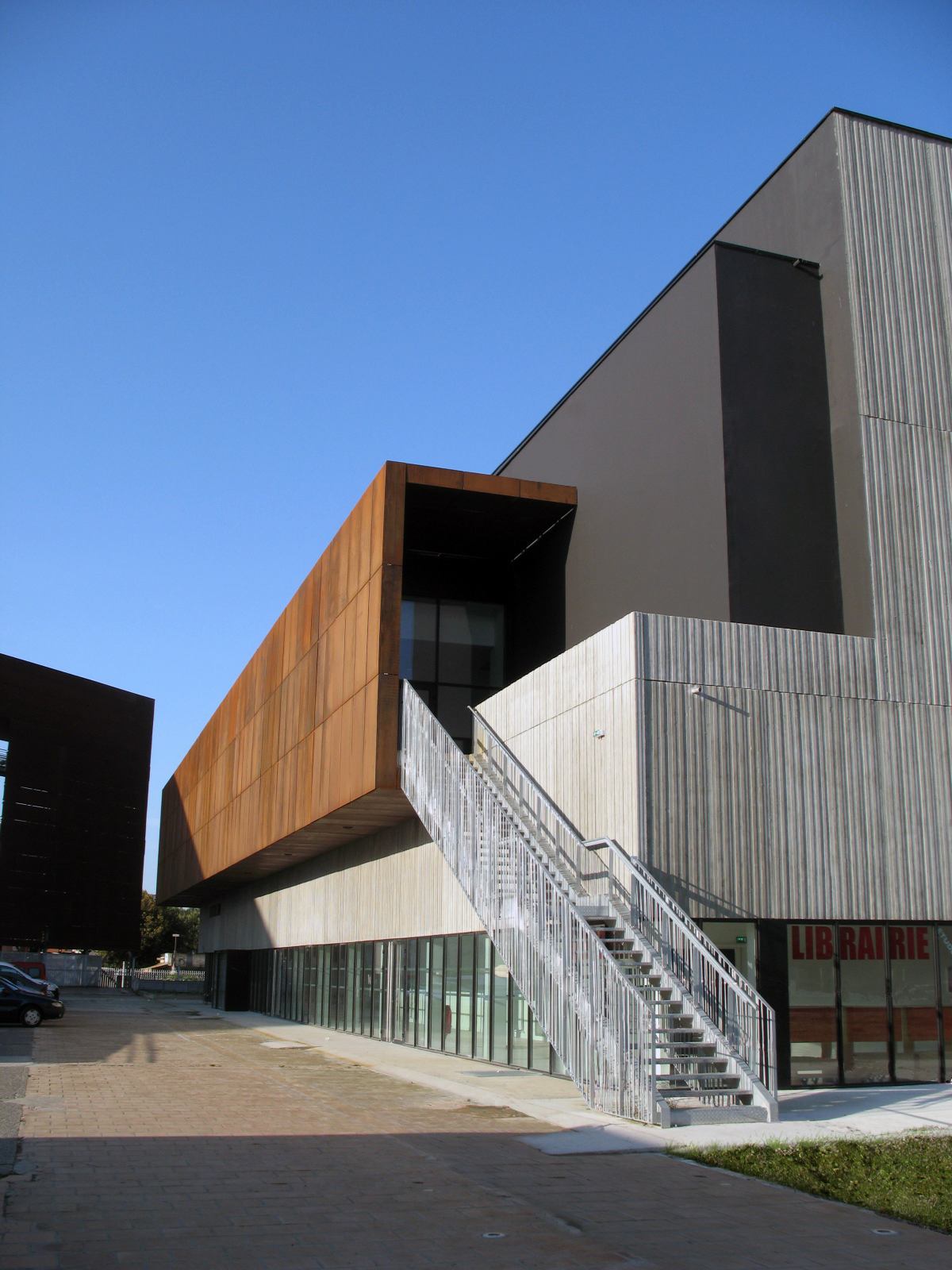 Our Sports Department (SUAPS) offers courses in 40 different sports at all levels. These sports can be practiced for leisure or can be fully integrated into the students' curriculum, thus adding valuable sports skills to their degree.


The University also hosts over 45 non-profit student associations committed to a broad variety of interests and activities. Among these associations are over 10 student-run centres, 9 theatre associations that put on plays in various languages, and one association entirely dedicated to foreign students (Erasmus International Mirail Association).
Excellent Support
UTM is renowned for its excellent counselling and the mentoring of students from their first year at university to the day they graduate.
Students at UTM benefit from an exceptional success rate, close to 100% at all levels. In 2011, the University success rate ranged from 89% for Bachelor's level students to 99% for professional Master's level students.
Quality Facilities

Our main campus combines quality educational tools with the latest technology:
Every student and faculty member on campus has access to a Personal Online Working Space (ENT) that provides them with advanced digital resources and administrative services.
The Central University Library (BUC) offers students and researchers over 400,000 documents, complemented by 17 additional specialized department libraries and resource centres on campus.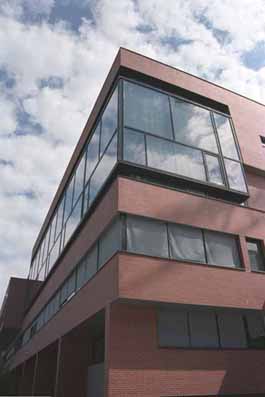 The University Bookshop (Librairie Etudes) has around 15,000 new or second-hand books for students, faculty and staff.
The University Career and Information Centre (DOSI) provides career counselling for students. Counsellors help students find information on courses, chose the best major, find internships and develop a career plan based on their interests and abilities. The Centre also helps students develop their alumni, inter-university or professional networks. The DOSI holds CV-writing workshops and various conferences on career and employment year-round.
The University Centre for Preventive Medicine and Health (SIMPPS) provides students with qualified medical and social assistance. Doctors, nurses, psychologists, social workers, and other medical specialists look after the health and the well-being of UTM students, thus giving them the best chance of success in their studies.
UTM has one of the most advanced Correspondence Courses Service (SED) in France, offering more than 500 courses to 3,300 students in 2012.

The Mirail University Press (PUM) is the fifth-largest university press in France and publishes research in Literature, Languages and the Humanities.

The University Restaurant (RU) offers a wide selection of meals for students for a very reasonable price, serving around 2,700 meals a day.


A Leading Research Institution
With a research budget of over 4 million Euros and more than 900 researchers, UTM is one of the leading French research universities in multiple disciplines.
Our University is organized into 3 Graduate Schools
- CLESCO : Behaviour, Language, Education, Socialization, Cognition
- ALLPHA@ : Arts, World Literatures, Modern Foreign Languages, Philosophy, Information and Communication Studies
- TESC : Time, Space, Societies, Cultures
UTM is a partner in 4 other associated Graduate Schools
- MITT : Mathematics, Computing, and Telecommunications in Toulouse
- EDSYSS : Systems Engineering Doctoral School
- AA : Aeronautics, Astronautics
- GEET : Electric Engineering, Electronics and Telecommunications
In addition to these 7 doctorate schools, UTM has over 20 research laboratories specialized in various fields of study.
Toulouse - Second largest University town in France
Toulouse, the capital city of the Midi-Pyrenees region, is renowned for its student life and its bon vivre atmosphere.

It has been ranked the best city in France for student life.

The Toulouse Airport puts the city within easy reach of the rest of Europe and contributes to its international and multicultural identity.

Toulouse also has an exceptional location, just a couple of hundred kilometres from the Pyrenees mountain range, the Mediterranean Sea, and the Atlantic Ocean.
Key figures
- 4th biggest city in France
- 2nd university town
- 1 million inhabitants
- 90,000 students
- 2,000 hours of sunshine per year
- 1st European city in aeronautics, 2nd worldwide
- 1st European city in aerospace technologies