Welcome to the University of Toulouse II le Mirail !
Welcome to UTM ! >
Founded in 1229, the University of Toulouse-Mirail has a long-standing tradition of humanities studies. UTM offers degrees in a broad variety of disciplines, from the undergraduate level to the doctorate.

Our main campus is located in Toulouse, in the Mirail quarter, 15 minutes from the city centre by metro. The University also has several smaller campuses in nine cities of the Midi-Pyrenees region, as well as other campuses around the world.

The involvement and the commitment of our student body, faculty and staff along with our high standard of education have established the University of Toulouse II – Le Mirail as one of the best universities in France and a leading academic institution in research and education.
Our University is renowned for its expertise in teaching and research in the following disciplines :
- Arts
- Literature
- Languages
- Humanities
- Social Sciences
- Technology
- Health
- Management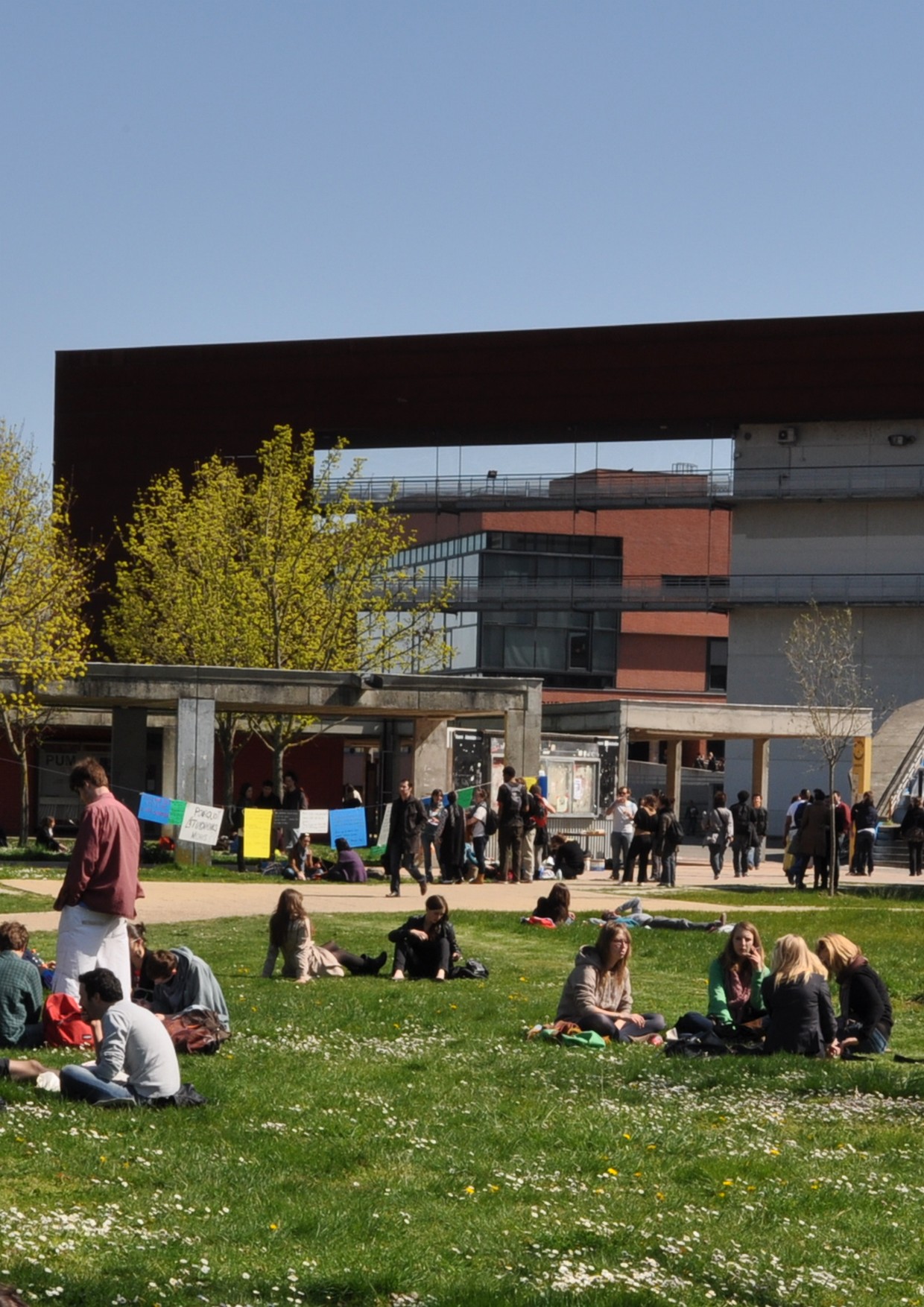 > Key Figures :

- 23,000 students
- 4,000 foreign students
- 150 nationalities
- 180 diplomas
- 18 libraries
- 1,173 faculty members

> Contact

International and European Relations Office
Université Toulouse II-Le Mirail
5 allées Antonio Machado
31058 Toulouse Cedex 9
France

Tél. +33 (0)5 61 50 3646/4599
Fax +33 (0)5 61 50 3520
rintutm@univ-tlse2.fr

Did you know ?
The word Mirail means Mirror in Occitan, one of the traditional languages of southern France
Toulouse has been ranked the best city in France for student life by "L'Etudiant," a magazine for students that annually ranks French university towns.